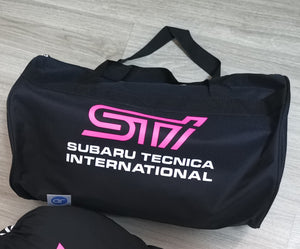 JustDriveShop
WRX STi Duffle Bag
Regular price
$25.00
$0.00
Duffle Bag
A multi-purpose utility bag that is weather proof and easy to carry. 
Material: Nylon. Oxford
Graphic:: STi Subaru Tecnica International
Dimension: 42cm (L) x 24cm (W) x 24 (H) | Volume: 19 Liters
Strap Type: Adjustable Sling Strap + Double Handle
Your own road trip companion that is lightweight, foldable, and easy to store.